Uni-Body Pictures & details
"I was so impressed with your company's fast service and reasonable pricing that I will be recommending your services to friends. Thanks Guys.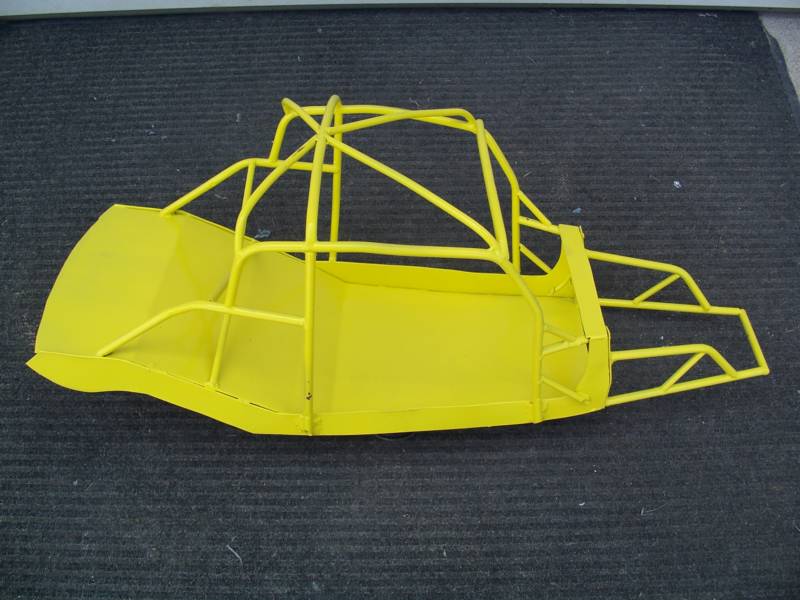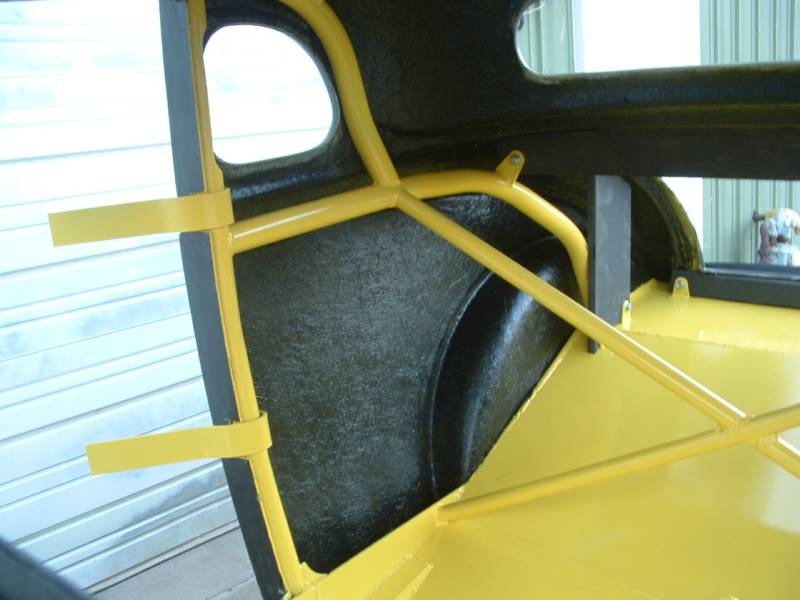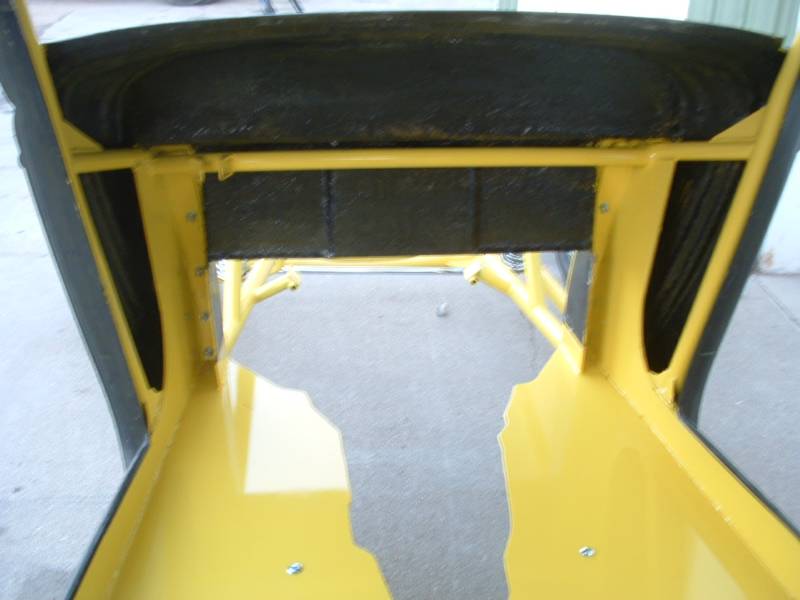 Scale model of Uni-body chassis structure. 1.75" D.O.M Roll bar tubing reinforced, .25 thick steel side rail plates, 3/16" thick steel floor pan, and bolt on front sub frame.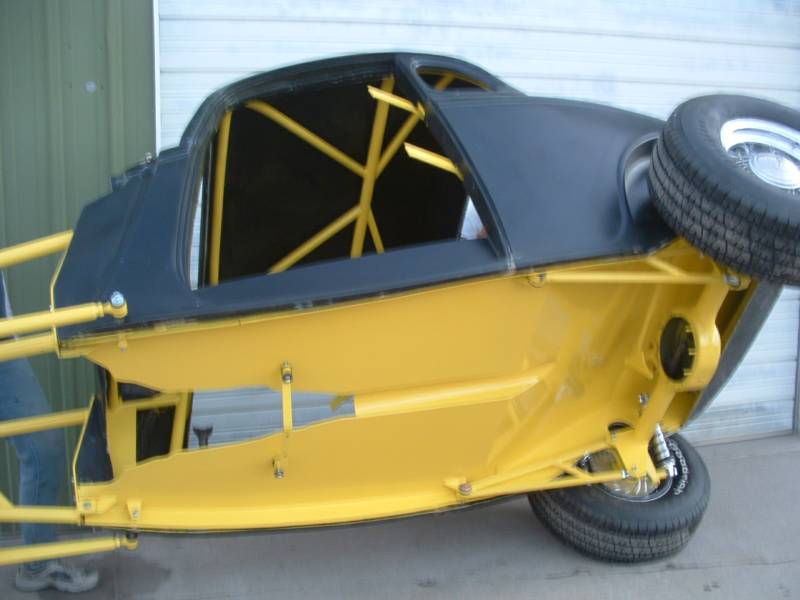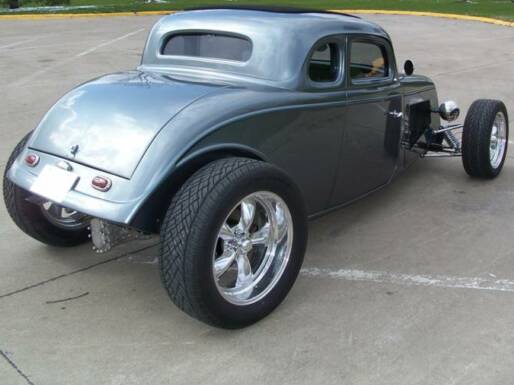 Tom Jerlow's #1 Turnkey Uni-Body
Viper Coupe 5-W as featured in "Street Rod Builder" Dec 2007 issue.
Please read the Uni-Body tech page for detailed information on this packages design and features.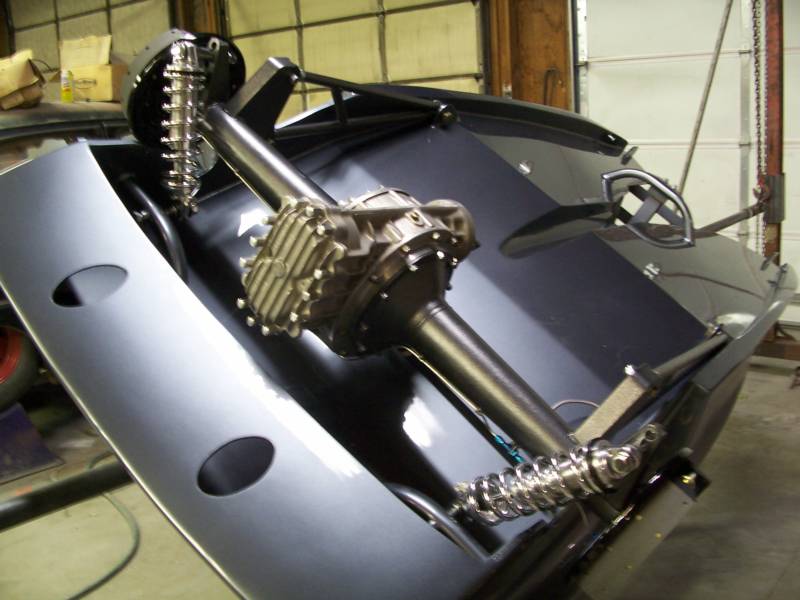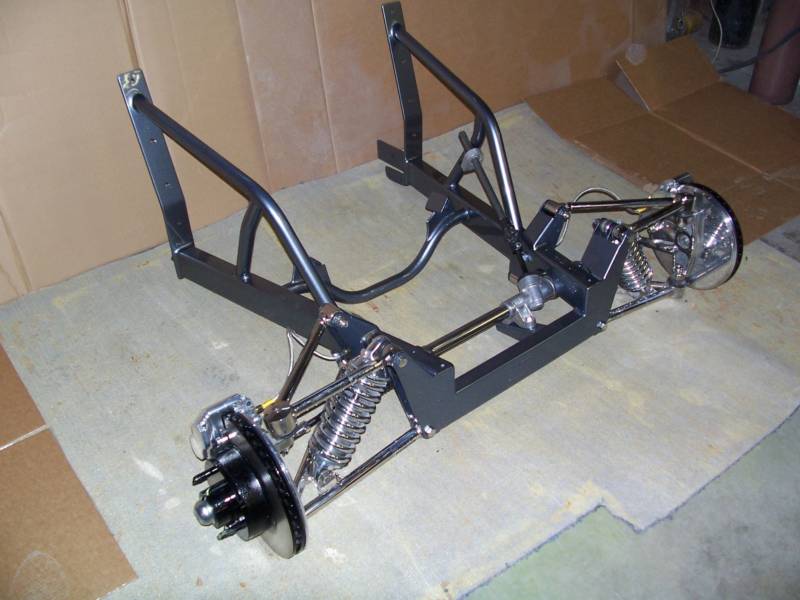 Completed front bolt on front sub-frame for the Heidts superride IFS.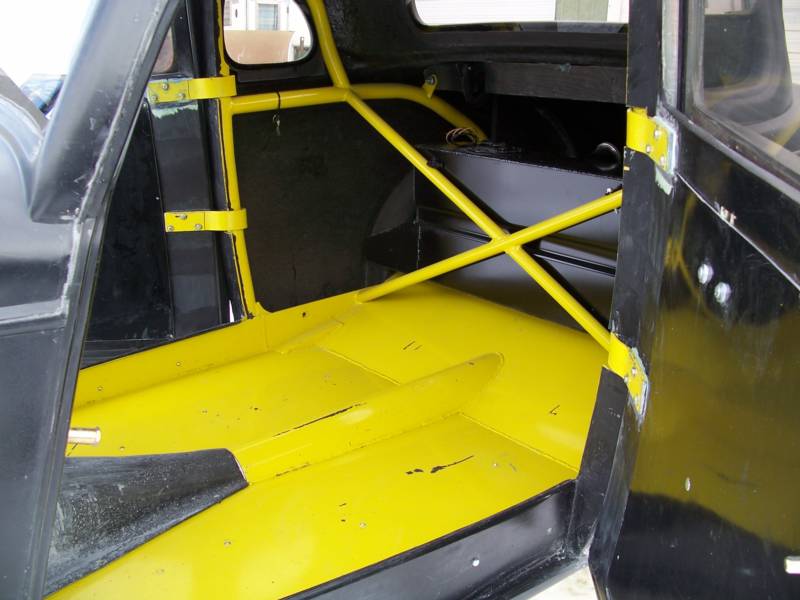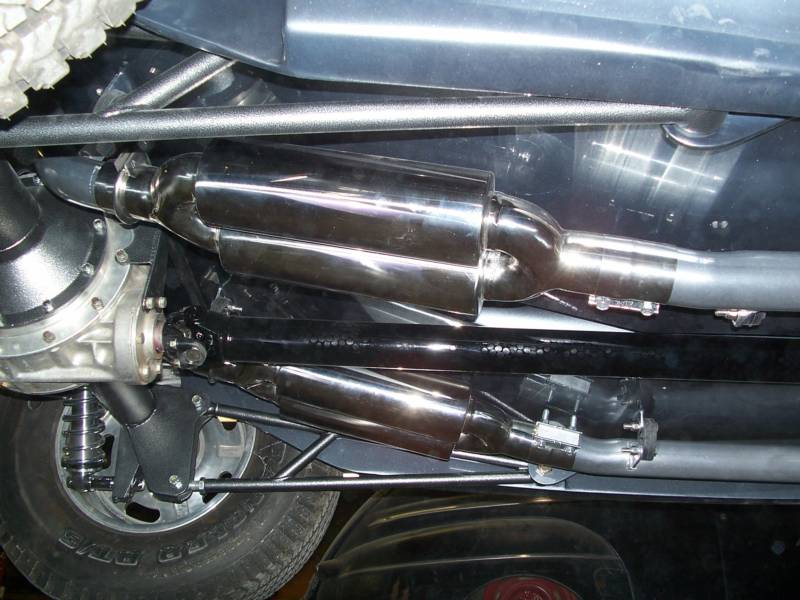 Full length exhaust and mufflers are mounted to steel floor but still hidden above the rocker panel, even with the 4" dropped floor profile.
Uni-Body #1 Total weight 3250# 55% rear
Multi-reinforced inner firewall structure, for bolt-on front sub-frame support